Caroline Beckett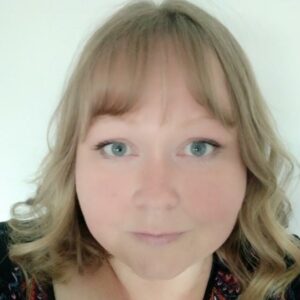 Master Certified Coach, Instructional Designer, Trainer and Coach Mentor
MCC, CMCC, MA, BA, PGCE
After gaining a BA Honours in English and Philosophy at the University of Hull, Caroline embarked upon a career in English teaching. Initially working in the UK state system, Caroline completed a Postgraduate Certificate in Education (PGCE) and then, in pursuit of adventure, moved abroad. Her first international posting was in Muscat and she later worked in Cairo, Riyadh, Dubai and Bahrain before returning to the UK. For almost twenty years, Caroline has travelled the world latterly delivering leadership coaching and training within the international education sector and to corporate clients.
In 2013 Caroline completed a Master's Degree focusing on Leadership and Management in International Education.  Later, in 2015, she trained as an Organisational and Leadership Coach completing a certification programme to become a CoachME Certified Coach (CMCC) as well as a Master Certified Coach (MCC) and Mentor Coach with International Coach Federation (ICF). Most recently, in 2020, Caroline gained a Diploma in Counselling and looks forward to using these additional skills to assist her clients.
Caroline has a passion for training and coaching; she thrives on making a difference by helping people to develop their skills and increase their confidence.
Some notable achievements:
the global delivery of approved Coach Training programmes to delegates across sector such as: BNP Paribas, Qatar Financial Centre, Omantel, Bahrain Islamic Bank, Ernst and Young, Dulwich College International
design and delivery of programmes for renowned international organisations such as Latham and Watkins and FCO Oman
delivery of English Language training by invitation of the Omani Ministry of Education
coaching engagements with clients at Director level for organisations including DHL and BNP Paribas
sole responsibility for instructional design of an English Language Curriculum for a new college which gained approval by the Saudi Ministry of Education
instructional design of programmes approved by International Coach Federation, ILM and Association for Coaching International
specific ICF Continued Coach Development (CCE) programmes including Certification in Performance Coaching: Systems, Teams, Groups, Boards and Managers (2017) and Professional Certificate in Coach Mentoring (2021)
articles published in Woman This Month and Business in Gulf
design and delivery of a six month mentoring programme for FCDO, The British Embassy, Muscat, Oman.
As well as private clients, Caroline has also worked with corporate clients from international organisations such as: DHL, Obeikan, The British School Bahrain, Ooredoo, FCO Oman, Ahlia University, Oman Shipping Company, Qatar Financial and Banking Authority, BNP Paribas, Bahrain Institute for Banking and Finance, Jeddah Prep and Grammar School, Orpic, Morrisons UK, Omantel, Citi Bank and Dulwich College International to name just a few.
In addition to training, coaching and writing services, Caroline also enjoys working with small groups twice each year delivering her own Creative Writing programme.
During her free time Caroline loves to watch old movies, dance, attempt yoga, swim, travel the world, read, meet new people and experience new things.